The Ecce Homo Pilgrim House is situated in the heart of the historic Old City of Jerusalem, on the famous Via Dolorosa.
All the world-reknown holy places are within easy walking distance and Ecce Homo itself is a location revered by Christians for its importance in the Passion of Jesus.
The house, owned by The Congregartion of Notre Dame de Sion, offers hospitality to all and we pride ourselves in receiving guests from all over the world, as groups or individuals.
You will find Ecce Homo has a 'comfortable' style - an historic Jerusalem building, built around 1856 from the warm stone of the Old City.
Additional to our Pilgrim House facilities, Ecce Homo houses the Convent of the Sister of Notre Dame de Sion and the Community of Chemin Neuf. 
A simple Basilica is housed within the complex and visitors are at liberty to enter for reflection and prayer. Also, the visitor can see the Lithostrotos, Roman Paving, associated with the Passion of Jesus.
We look forward to welcoming you at Ecce Homo. Shalom - Salaam....
Ecce Homo Convent was founded in 1856 by the Congregation of Notre Dame de Sion. Since 2006 the ministry in Ecce Homo has been shared with the Community of Chemin Neuf.
THE SISTERS OF NOTRE DAME DE SION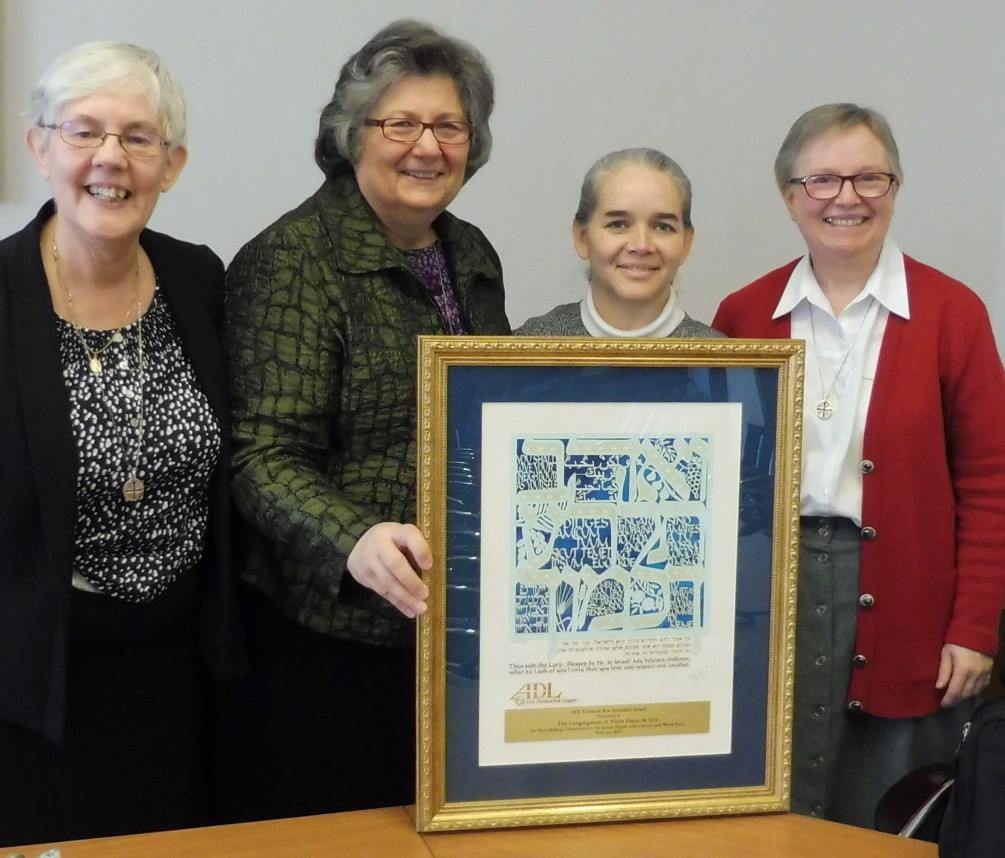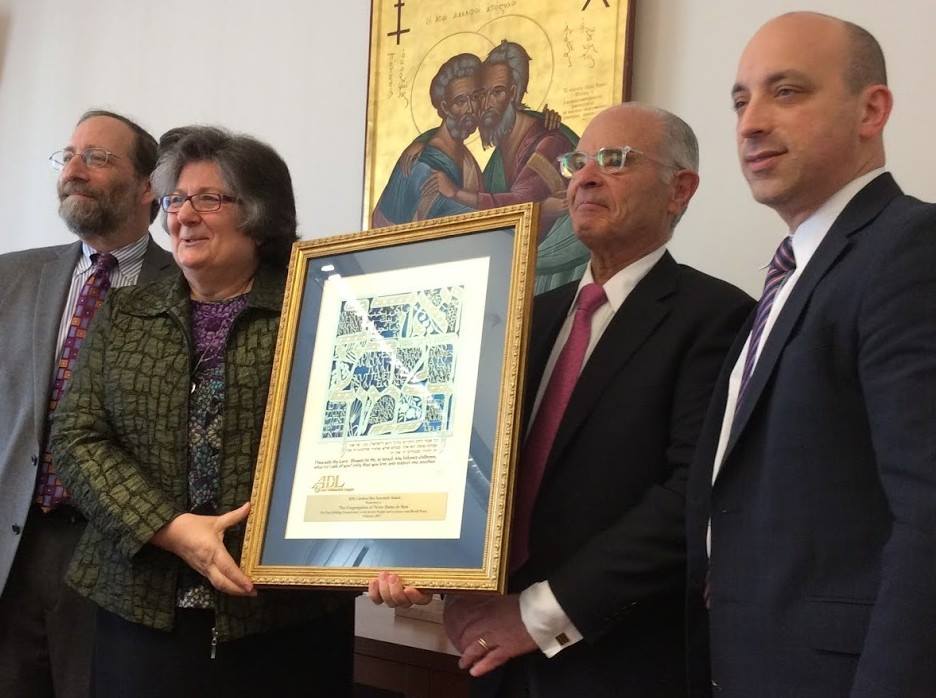 CONGREGATION WINS PRESTIGIOUS AWARD
The Congregation has been awarded the Cardinal Bea Interfaith Award
This morning, February 7th, the Congregational Leadership Team, Adriana (Costa Rica), Marie Lise (France and other European Countries), Clare (UK) and Mary (Canada-US) met delegates from the Anti-Defamation League (United States) to speak about the work of the Congregation in the parts of the world they come from. At the end of the meeting they received from the ADL the Cardinal Bea Interfaith Award on behalf of the whole Congregation, including those who have gone before us.

'RIGHTEOUS AMONGST THE NATIONS'
Notre Dame de Sion history of saving Jews in WW2